Normally I seem to attract problematic situations when entering e telephone store, system, down, unfriendly staff, ignorant staff, sales pitchers, hardware failure, long cues, etc. nothing of all that with Michelle. Friendly, patient, knows-what-she talks-about, softly managing colleagues and shop from the corners of her eyes, without letting me wait, and providing me with the right tools, phones and subscription! great example to whatever retail rep! ( especially in these times)
Michelle is één brok energie! Met haar passie en drive zorgt ze ervoor dat de zaken geregeld worden. Michelle durft flinke stappen te zetten buiten haar comfort-zone en niet bang om fouten te maken. Ze ziet de potentie van haar collega's en weet ze te motiveren. Ik heb het altijd heel fijn gevonden om samen te werken met Michelle!
I worked with Michelle and got to know her as a real professional! She is open for feedback, but also willing to give feedback to other people when it is difficult. She is always respectful to people, and willing to help people. She is able to connect with different people, on different levels in the organization. By doing that, being able to build bridges between people and being able to help people on a journey within the organization. She has a very solid knowledge of the Agile way of working. Not just the practices but also for example the required mindset and leadership behavior. In case she doesn't have the knowledge, she is very eager to learn about it. Michelle is definitely a person with whom I would like to work again in the future.
Michelle is someone who doesn't go unnoticed by anyone. Her enthusiasm and drive are contagious. With her energy and can-do mentality she challenges her environment to really get results. When faced with resistance an Agile transformation goes with, I admire how she perseveres and stays true with her beliefs. Working with Michelle is a blast! Besides being is a great colleague she is someone you can truly rely on.
Skills
Transformation & change management 87%
Team & leadership coaching 75%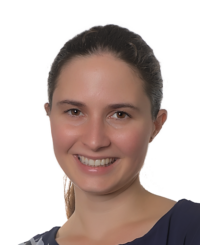 Michelle Siau
Agile transformation coach / Change manager
About me
High Five Coach, that says a lot about who I am and what drives me. I get really exited and passionate about growth. Whenever I see small improvements, there's a reason to celebrate. If you want to run a marathon, it will have to start with one first step and then the next and the next,…
What I like is to get stuck in difficult transformations, perhaps maybe with a lot of unclarities upfront. Together, we work with a group of people at the start of a project and carve out the most important item at that point and fix it, celebrate it and get others enthusiastic about change, about what's to come and about what they can already do as individuals and teams.
I believe the following 5 elements make for success in life:
Do what you love
Surround yourself with people that can help you grow
Embrace your growth
Celebrate every little success
Slice it up, do small things today to help you tomorrow
Strategic consulting
Depending on the maturity of the organisation or team, the following things can be of service:
Advice on how to set up a governance to align multiple teams / people towards a goal
Set up and organise big room planning sessions, PI planning
Implement an inspect and adapt organisation / culture
Help organise big demo's to celebrate and harvest growth
Analyse team meetings to advise on more autonomy and ownership
Training & workshops
I´ve given many trainings and florish whilst facilitating workshops or events. Depending on the maturity of the team or individual, training is needed.
Already have the content, but need a trainer? Don't worry of course I will adjust the training slightly, but I'll make sure the (corporate) language is kept and the goal is reached (taken into account that people want to be in the training of course)
Don´t have the content yet, but a very clear idea of what is needed? I will be able to come up with a training/workshop that suits your company style as well as the team.

Agile way of working
Agile awareness
Set up a big room planning, big demo
Prioritize on value and effort
Organise as a team around a goal and way of working
Coaching
I coach individuals and teams (of coaches). This is done by establishing an initial question, followed by an analysis. Then we look together what is needed to get to the goal of the coachée.
It´s not always possible to coach someone. If you recognize yourself in the following, then you have a growth mindset and probably means you´re coachable.
I can learn anything I want to
When I get frustrated, I persevere
I want to challenge myself
When I fail, I learn
When you succeed, I´m inspired
My effort and attitude is what helps me
Didn´t recognize yourself in all of them? Got inspired though? Then you´re on your way to a growth mindset.
How I work
Part of my way of working:
Systemic coaching, taking into account the context of the team or individual
Goal driven, I like achieving things that help the organisation
Team player, we're in it together
Able to adapt, as well on process as on coaching style, depending on the maturity of the team
Hands on, I like to get stuck in, in a pragmatic way
Playing with balloons.. it's true, but who doesn't
Not part of my way of working:
Only implementing frameworks, I believe it's about the mindset and solving problems that occur
Endless talking, I'm a pragmatic person, let's get going and inspect and adapt as we go along
Experience:
Professional coach, registered at STIR
Driving transformation and change in Agile way of working since November 2017
Degrees and hands on experience with SAFe, Scrum, Lean (green belt), Kanban
Set up and secured

Big room planning like PI Planning event for 1200 employees, also online
Knowledge sharing events, like Super Demo (big demo)
Multiple meeting structures incl PO sync, Scrum of Scrums, transformation syncs,…
Help set up a company cadence, including prioritization, planning, refinement, learning, reviewing
Contact
A website is nice, but in the end, we all want to feel a connection and see if we can actually help each other.
Feel free to contact me through e-mail, WhatsApp, phone or via LinkedIn.
You can also schedule a cup of coffee
Plan a coffee
When suits you best
FAQ
This is a list of FAQ, which will be updated when new questions appear
Why are you called the high five coach?

I believe in celebrating successes, no matter how small. So I kept giving people high fives when cool things happened. They therefor called me the high five coach and I was a speaker at Agile Amsterdam with "The Power of the High Five". So when I had to think of a name for my business, there was no other name possible 🙂

Is a high five really better than a fist bump?!

YES! for 3 reasons:

The reason to give a high five is usually something really cool you want to celebrate, so you don't want to hold back
When the magic clap appears, people look and see happy people enjoying a success
The Oxycontin people make when they see other people being happy, makes them feel like they bond with those people

What's the best way of giving a high five? 

Research ongoing, please send an e-mail / whatsapp / phone or book a coffee to discuss and help the research 🙂